Are you tired and tense ? Do you fall into bed at night, exhausted, then lie awake and just can't get to sleep ? Is your brain running at a million miles an hour and you just can't turn it off ? Do you wish that you could simply stop ?

In todays fast paced world it seems we never have enough time. We rush, we hurry, we stress. And we forget to look after our main asset - ourselves.
Do you need help to relax ? Do you look and feel a bit like this...... ?



Relaxation is VERY important.
Relaxation can be very easy - if you know how.
There are many simple ways to relax - slow deep breathing, having a bath or a massage, reading a book, meditation, even a walk in the park.... the list goes on.
Perhaps the easiest and most effective way to relax is to
listen to relaxation music
.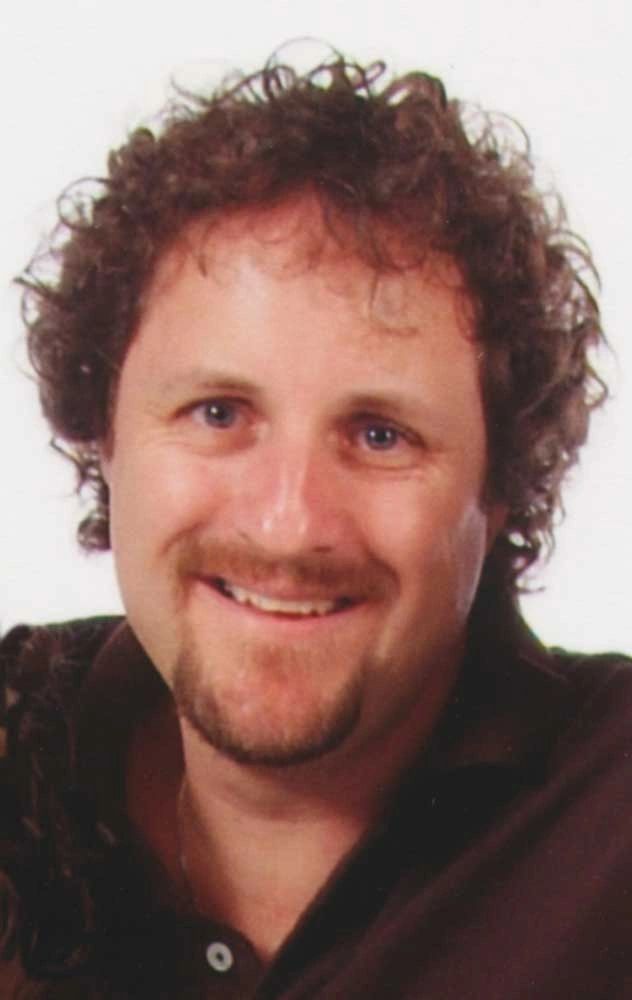 Hi - my name is Matthew Harding. I am the co-composer of two best selling relaxation music recordings -
River to the Sea
, and
Sea to Sky
.
Here at Relaxation Music Australia we aim to provide music that is both pleasurable to listen to, and provides a time and a space in which you can relax. Studies have shown that by combining the beautiful sounds of nature with soothing relaxing music, these aural signals can slow your heart beat, and let go of your tension. You can enjoy a relaxing experience where-ever and when-ever you happen to be near either a CD or an MP3 player.
Imagine a

simply rotten

day at work.
The trains were late and crowded. The peak hour traffic just doesn't want to move. All day, no matter how hard you try, your boss just doesn't like what you've done.
Or perhaps, after another night of tossing and turning, you're up and off to the shops. You find the car park full, so after driving around for an hour, you eventually find a parking space about 30 minutes walk to the shop. You go inside, and discover that they have run out of the one item you need.
Or maybe your young children have got their "grumpy pants" on because they too did not sleep well last night, and they've also had a busy and tiring day......
How do you deal with these almost daily and certainly unncessary stresses in your life ?
Good Morning Matthew,

I just wanted to let you know that your music is just lovely. I have to set my alarm to get up early to go to work. I have one of those "CD Alarm Clocks", and I use my copy of River to the Sea . I find that to wake up slowly and quietly using your relaxing nature music means that I tend to be able to spend (most !) of the day smiling.....

Barb S . - New York, NY USA.
While doing some research into how the human body relaxes, my musical partner - Rick Plumridge - and I discovered that the secret to relaxation is to slow down your heart rate .

People have known for hundreds of years that music can effect our emotions and how we feel.

Classical composes such as Beethoven and Mozart knew this, and thus could skillfully create music to influence their audiences mood. They wrote "happy" allegros, energetic Waltzes or "sad" sonata orchestrations, depending on what they wanted to achieve at the time.

Rock bands, Dance Music DJs and Night Club owners all know that the human body wants to get up and dance when the music is loud and at 120 beats-per-minute or faster.

Rick and I applied the same techniques when we wrote the music for River to the Sea . We deliberately wrote all of the songs at or around 72 beats-per-minute. This is the "at rest" standard human heart beat rate.

The human body reacts to its surrounding environment. So, placing yourself into an environment that is conducive to relaxation, such as listening to the relaxing nature music of River to the Sea, will allow you and your body to begin the relaxation process - slowing down your heart rate.
Slowing your heart rate then in turn can set off a bit of a chain reaction. It slows the mind. It can allow you to temporarily and deliberately push bad feelings or thoughts aside. It can calm you down. It makes resting easier. It makes it easier to fall asleep.
Hi Matthew,

I regularly have to spend the day interstate for work.
Flying back from Melbourne on a business trip recently, I heard your relaxation music on the In Flight Entertainment program.

I had been dreading this particular trip - a long commute to the airport, followed by the inevitable late landing, followed by another long trip into the Melbourne CBD, long and boring meetings, followed by the tedious late night return home to Sydney.

However, once I had my headphones on and was listening to one of your songs - Reflections , from River to the Sea - it seemed that suddenly I was landing. Your relaxing nature music allowed me to "tune out" so much that I didn't notice the hour long flight ! Thank you !!

Simon L . - North Ryde, Sydney.
Warning - Stress is contagious !! Just like when one person in your family sneezes, very soon the rest of you will catch cold. It is the same with stress - those around you can feel your tension, and become tense themselves.

There are many many benefits associated with relaxation.

Relaxation will help you to:
think more clearly and improve your concentration.

feel happier and feel calmer

increase the control you have of your environment and your life

have more energy in your life

enjoy longer and more restful sleep

slow your heart rate

lower your blood pressure

lower your breathing rate

reduce muscle tension

allow your immune system to function more effectively

have greater control of your emotions

have less headaches.

Relaxation has no side effects, and feels great.


There are many different relaxation techniques - all of which involve "tuning out" from where you might be currently.
Perhaps the most widely used method of relaxation is to listen to calm, soothing music and sounds.
Our album - River to the Sea - is used by many people around the world as both an aid to relaxation,
as well as a simply beautiful music experience.


River to the Sea features many of the unique sounds of Australia, together with peaceful music that will capture your imagination.
Click on each Play Button to hear some samples.

River to the Sea Sample 1. " Reflections ".

River to the Sea Sample 2. " Onward ".

River to the Sea Sample 3. " Daybreak ".




Visualisations can also play a major part in helping to relax.

Try this one:

Allow yourself to be transported to the top of a mountain during a storm. Then relax as you move from mountain to stream, from the River to the Sea.

Delight to the wondrous sounds during this incredible journey - splash with the Platypus in the shallows of a river, bound into the bush with a Kangaroo, laugh with the Kookaburras. Visualise the splendid colours of Rosellas and Lorikeets as they fly by and imagine fog enshrouded eucalyptus trees as bellbirds sing to one another.

Finally, let the waves surround you, soothing....., as you are taken up into the clouds, back to the mountains, to begin the journey again...


Click on each Play Button to hear some more samples.

River to the Sea Sample 4. " Rhythm of the Rain ".

River to the Sea Sample 5. " Sunbeams ".

River to the Sea Sample 6. " Eternity ".




As an aid to relaxation, or simply as a recording of gentle, soothing relaxing music and nature songs in its own right, River to the Sea will be at home and a welcome addition to your ambient meditation relaxation nature music collection.

Qantas Airways and Malaysian Airlines have featured tracks from River to the Sea on their in-flight entertainment programs both domestically and world wide.

Various television programs in Australia - including ABCs Gardening Australia, HSV 7s Get Away and GTV 9's Burkes Backyard have all used our music in their shows.

Australian Geographic stores have sold this fantastic album nationally across Australia.

The Leprosy Mission Australia have also been proud retailers of this best selling relaxation music CD.

The State Government of Victoria, Department of Primary Industries, have given all of their staff a copy of River to the Sea as part of their "Stress Relief in the Workplace" program.


By ordering your digital copy of River to the Sea you will receive :


The full versions of all 8 tracks on this wonderfully soothing relaxation music recording.


Almost one full hour of relaxation and nature music.


All 8 songs as Relaxation Music MP3 files compressed at a bit rate of 192 kilo bits per second - this means great quality that does not take up too much room on your hard-drive or MP3 player.


A licence to have 2 copies of this beautiful relaxation music download - one copy on your computers hard-drive and another copy on your MP3 player.


Front and Rear cover artwork for your reference.


All of this for only $6.47 - less than One Dollar per song !!


Click on each Play Button to hear some more samples.

River to the Sea Sample 7. " The Meeting ".

River to the Sea Sample 8. " After the Storm ".



This nature relaxation music was recorded entirely in Australia. Rick and I spent many days out in the Australian bush with our microphones and recording gear, waiting for the perfect sounds of nature. We are based in Melbourne, where we composed and recorded the music. However, the actual field recordings were done in various country and coastal locations.
We travelled to a little town called Jamieson, about 3 hours drive North East from Melbourne, to begin our field recordings.
Jamieson, near Mansfield and Mount Buller, is steeped in Gold Rush tradition - in the mid 1850s it was a bustling Gold Mining town boasting 8 pubs and several thousand people. Now it is a small and sleepy town, with a population of less than 100 people. The area around Jamieson is classic Aussie Bush - gum trees, HEAPS or birds, kangaroos, koalas.
We got up very early in the morning, set up our recording gear, and held our breath, waiting for nature to come to us.
We captured the amazing sounds of the Kookaburras, Magpies, Rosellas, Lorikeets and Bell Birds in the areas around Jamieson.
The rivers and streams were also recorded around here - the Goulburn River and Jamieson River. We were really lucky that the weather was remarkably variable during our several recording expeditions, and so we captured some great rain and thunder sounds too.
Hi Matthew,

I'm currently seeing a hypnotherapist to see if I can get more sleep ! I'm hopeless at meditation - can't sit still so meditation drives me nuts. I'm better at stretching or moving around - and your relaxation music helps to slow me down !

I really enjoy the Aussie influence to your music! I have passed on your website to a few interested friends.

Thanks so much - the bonus ebooks also have some great information.

Sue L . - Sydney, NSW, Australia.
Wilsons Promontory National Park - the southern most tip of the Australian mainland - was our next stop for our field recordings. "The Prom", as it is affectionately known, is about 5 hours drive South East from Melbourne and is home to an abundance of wildlife.

Kangaroos, emus and wombats are everywhere. We took our recording gear and our tents and set up camp. We wandered into the bush, setup our gear, pressed "record" and wandered away. Coming back half an hour later we were amazed to find a kangaroo sniffing the microphone !! Listening back to our recording we could clearly identify the hopping sounds of the arriving Kangaroo, its sniffing, our footsteps then the hurried hops of the fleeing Kangaroo !! Of course we edited out our footsteps in the final release :-)

Wilsons Prom is also where we recorded some great seagulls and the sounds of the crashing waves. The out-take recordings of when our very expensive microphone (and me as I was holding it !!) was hit by a massive and unexpected wave are very amusing.....